Partner Country Coordinators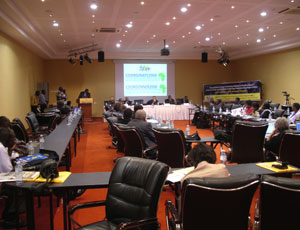 Partner Country Coordinators (PCCs) are key to the work of the PPD Africa Regional Office. PCCs are designated by the PPD Board Member in each member country.
Learn More
Regional Networks
PPD ARO supports three Regional Health Networks:
Eastern Africa Regional Health Network (EARHN)
Southern Africa Regional Health Network (SARHN)
Western Africa Regional Health Network (WARHN)
Learn more
Good Practices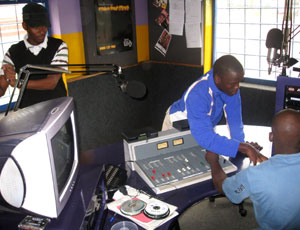 EARHN members visit a radio program for youth in South AfricaAs the Partners in Population and Development Africa Regional Office (PPD ARO) is a hub of communication among member countries and partner organization, the organization has an important role to share good practices, good models and expertise among alliance partners.
Learn more
Policy Dialogue
PPD Africa's policy dialogue work focuses on three key areas:
Ensuring that reproductive health rises on the development agenda;
Advocating for increased reproductive health commodities and supplies; and
Promoting South-South cooperation.
Meetings and Policy Briefs are important parts of PPD Africa's Policy Dialog program.
Learn more